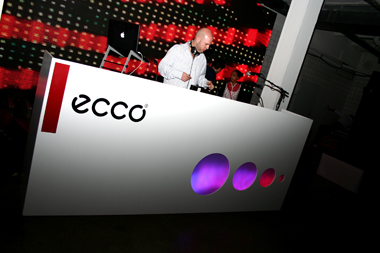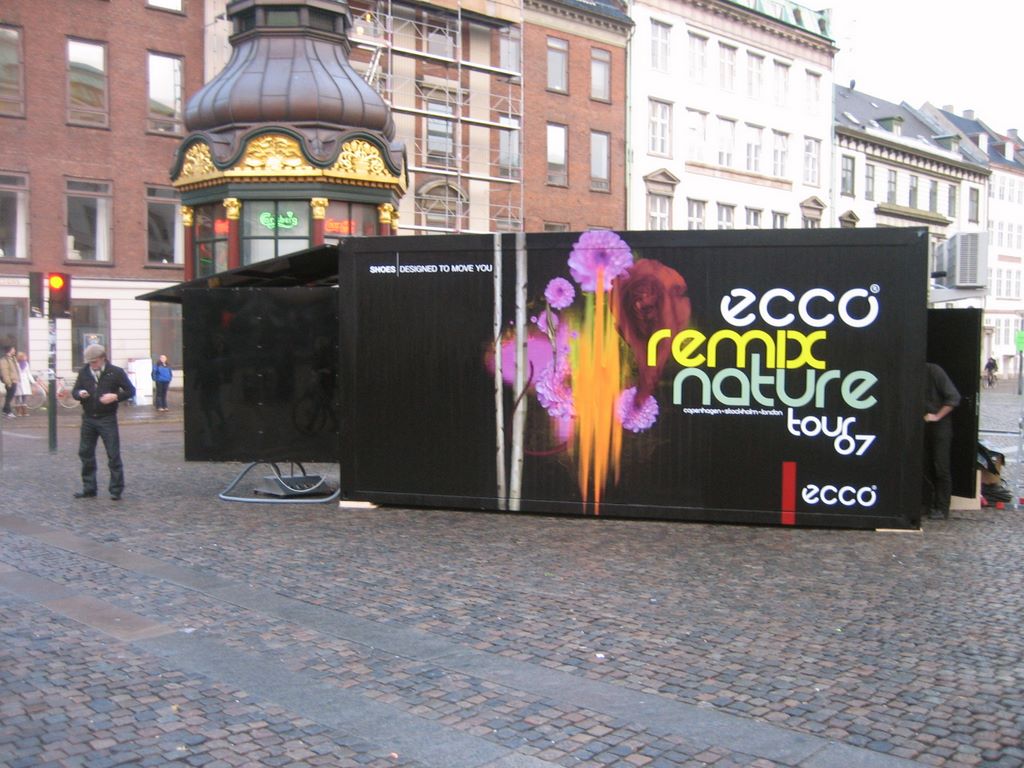 In the beginning of 2007 ecco went on a mini tour, visiting the fashion weeks of Copenhagen, Stockholm and London.
The tour consisted of one container with a special interactive video installation and a travelling party of top DJ's playing cool venues in all three cities.
All conjured up for ecco by the agency we♥people
Anton Kjær – wearing 2 hats went on tour as head of IT on the video installation via his company COMPUTERAMBULANCEN.DK
– and he produced a DVD featuring video of the tour and parties via his other company APRICOT PIG PRODUCTIONS.