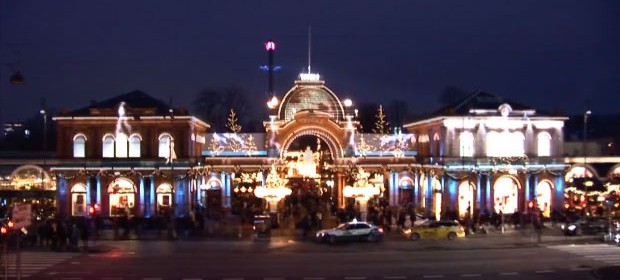 NuFormer developed this unique and impressive video mapping projection for the main entrance of the Tivoli amusement park, commissioned by Tivoli and Vestas Wind Systems.
By using a large amount of powerful projectors the images are projected on the building and tell a story about climate changes. The projection is made on a basis of video footage, chromakey techniques, 2D and 3D animations.
The projection of NuFormer had its European premiere during the climate summit in Copenhagen and can be seen daily from December 7 to 18 starting at 5 o'clock in the evening.
Apricot Pig Productions was hired by Konstellation to document the whole thing on video for Vestas & NuFormer.